Grand Canyon from 30,000 feet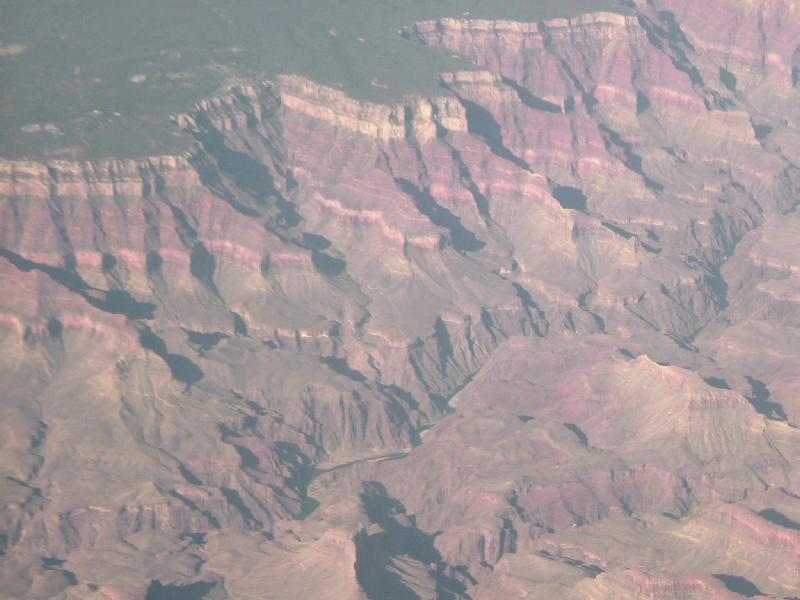 Part of the South Kaibab Trail and the Bright Angel Plateau Point Trail is visible from the picture taken on an Alaskan Air flight I took to Seattle less than two weeks after our hike. I think the detail is pretty amazing given that it was taken through an airplane window. Click here (or the picture) to see the trails marked on the picture.
Click here to return to the main page.